Post 16 Options: Technical learning
26th August 2022 by CareerWave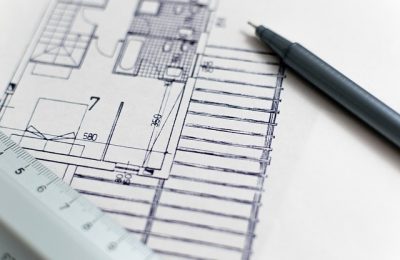 In a nutshell, what is Technical learning?
CareerWave is using the term 'technical learning' to describe all learning linked to jobs or a wider industry.
The way we see it, technical learning is the main alternative to the academic pathway (i.e., GCSE and A-level)
This is very simplistic and in reality there are many course types under the 'technical learning' banner.
What kind of Technical course can I do?
Technical learning can be linked directly to specific jobs e.g. bricklaying, hairdressing, motor vehicle maintenance and repair.
You could do a technical qualification directly linked to a job at college or in the workplace as an apprentice (as apprenticeships are real jobs that you need to compete for, we have a separate article about them here).
Technical learning can also be about a wider industry e.g. engineering, health & social care, business, I.T.
You could do a technical qualification linked to a wider industry at college or sixth form.
You can now do a brand new kind of technical course which is also academic (part of the course is like A-level study and part of it is practical including work experience). These new courses are called T-Levels (we have separate article all about them here).
What GCSE grades do I need to do a Technical course?
It depends what level of course you are applying for and the kind of technical course you want to study.
Foundation Learning is a term used for Entry Level and Level 1 courses. You can usually get onto these programmes with GCSE grades 1 to 3. 
Level 2 learning often require GCSE grades 3 to 4.
Level 3 learning tend to require GCSE grades at 4 and above including English and maths. 
As noted above, the level of course you do depends on the kind of course you want to study.
For job specific courses such as joinery, professional cookery and beauty you will likely start at Level 1 or 2 no matter what grades you achieve at GCSE. This is because you have to learn the basics about the job first.
Industry wide courses such as early years, civil engineering, art & design and animal care allow progression straight onto Level 3 if you have GCSE grades 4 and above. If you don't have these grades you will start at Level 1 or 2 from where you can progress upwards.
For the new T-Levels you will definitely have to achieve GCSEs at 4 or above, and in some cases higher e.g. a grade 5 or 6 might be preferred for courses related to engineering (because of the maths and science content).
No matter what you choose to do always check with each college or sixth form because they set their own entry requirements.
Why would I choose a Technical course?
There are a few main reasons why you might choose a technical course:
You

know what job

or sector you want to work in
You want to learn in a more

hands-on and practical

way
You want to get more

work experience

You want to be

assessed by coursework
However, be aware that some Level 3 'industry wide' courses have challenging academic modules. For example, the anatomy and physiology modules in health and social care, or the maths for engineers modules in engineering.
Be aware that T-Levels are even more academic than the existing Level 3 courses. T-levels are a mix of practical and academic learning.
Can I do a Technical course and an Academic subject at the same time?
Yes. At some colleges and sixth forms you can mix and match academic A-levels and technical Level 3s. For example, some students might choose Level 3 Engineering and A-level Maths. Others might study Level 3 Health & Social Care with A-level Biology. You could also study Level 3s and A-levels together which do not relate to each other e.g. Level 3 Business and A-level Geography.
Please note that a T-Level is a full-time programme so you won't be able to mix and match them. In other words you take just one T-level and nothing else.
Can I go to University with a Technical qualification?
Yes if you have done a Level 3 technical qualification you will be able to go to University, especially if the course was industry focused. However, job specific courses that teach you skills to do a job are less likely to have a relevant degree to study at University e.g. there isn't a degree in bricklaying or plastering. That's not to say you can't ever go to University. In later life lots of people attend University as mature students, often having studied an Access to Higher Education course.
---
Tags: