Employers in South-East Northumberland
19th January 2021 by Gillian Williams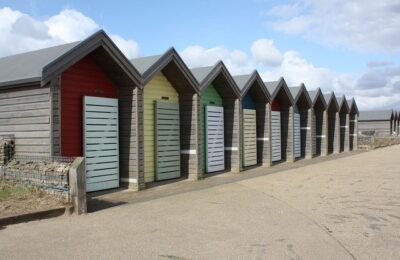 South East Northumberland is a part of the country with a rich history and also has a growing reputation for new business innovation. Today, local companies are making an impact nationally and globally.
Geographically it is both coastal and countryside. On the coast, Port of Blyth is a hive of opportunity. Inland, there are various established business parks like the Wansbeck Business Park at Ashington.
Accessibility by road is getting better with improvements to the A189 and A19. Furthermore, it is hoped that ambitious plans for new local train stations and rail routes to Newcastle will bring further benefit to the area.
Let's now have a look at some of the employers of South-East Northumberland (they are listed by employment sector, but larger companies offer a range of jobs including administration, management, human resources, marketing and sales).
Pharmaceuticals
Recipharm (Cramlington) develops and manufactures Active Pharmaceutical Ingredients (APIs) for use in medicines. If science is your thing, do you want to work for a company that contributes to our health and well-being? Well, the company is expanding and wants people with tenacity, reliability, a professional approach and a 'can do' attitude to work. Furthermore, with sites in Europe and the USA, there is a chance that you could work abroad!
Sterling Pharma Solutions (Cramlington) develops new medicines and helps save patients' lives. Working for this company offers the chance to work with people across Europe, USA and Asia. For school and college leavers, they have an excellent apprenticeship programme. Finally, to help you understand more about the world of work, we recommend taking a look at their Knowledge Hub which includes podcasts, videos and useful articles.
Piramal Healthcare (Morpeth) employs University students and experienced professionals. For degree students they offer internships in engineering, research & development, quality, finance, sales & marketing and human resources. Internships are a fantastic way into a global company like Piramal. An internship builds your business knowledge, provides opportunities to work with industry experts and helps you understand the skills and qualities needed for work.
Manufacturing
Drager Safety UK Ltd (Blyth) is a world leader in medical and safety technology. They manufacture hospital and safety equipment such as medical ventilators, neonatal incubators, patient monitoring systems, personal protective equipment (PPE), breathing apparatus and drug testing kits. Recently, their products have helped a lot in the fight against coronavirus. Other customers include fire services, the oil and gas industry, mining, the chemical industry and occupational health and safety companies. The company employs 14,5000 people in 190 countries. Using the link above, check out Drager's comic book style, corporate movie showcasing their products and jobs.
Tharsus (Blyth) designs and manufactures strategic machines to help businesses tackle environmental challenges, workforce problems, changing behaviours of people and safety at work. For example, 'Bump' is a Personal Motion System which helps us understand the way workers move around so we can make workplaces safer. Jobs exist in the following departments; production, projects, design, engineering, business development & marketing, finance, solutions architecture and supply chain management. For further reading there are some excellent articles on the latest thinking section of the website (including 'Women, Engineering Needs You!' and 'Robots will create jobs not steal them').
Science
Thermo Fisher Scientific (Cramlington) is a global biotechnology company with over 75,000 employees. They help to make the world safer, cleaner and healthier through scientific research. Jobs exist in research and development, I.T., quality, engineering, human resources, operations, sales and customer services. Find out more by reading the 50 fantastic staff case studies on their website.
Healthcare
Northumbria Healthcare NHS Foundation Trust. Want to work for the NHS, the biggest employer in the UK?  If so, there are over 350 health related jobs in the NHS including nursing, medicine, dentistry, pharmacy, public health, ambulance teams, psychology, radiography, healthcare science and lots of other non-healthcare roles. Apprenticeships are available across all departments. To work in the NHS, you need to be caring, compassionate, a team player, well motivated, able to go the extra mile, a role model for others and willing to learn.
One of the north-east's largest employers, Northumbria Healthcare NHS Foundation Trust employs over 12,000 staff. The Northumbria Specialist Emergency Care Hospital in Cramlington, provides essential emergency care to more than half a million people. Wansbeck General Hospital in Ashington provides a wide range of health and care services.
Transportation, Renewables and Offshore Oil and Gas
Port of Blyth is a strategic hub for shipping companies looking to transport into the North of England and Scotland. It is also a leading location for the offshore renewable energy industry. Did you know that Blyth is home to the first offshore wind farm in the UK and also the innovative Offshore Renewable Energy Catapult Centre? Here you can also find projects such as the The North Sea Link, which will be the longest subsea power cable in the world. It has to be said that Port of Blyth is a major local employer and, furthermore, its success supports continued employment in many other locally-based companies.
Royal IHC Limited is an example of a hugely successful, global company operating from the Port of Blyth. An engineering powerhouse, they specialise in off-shore, subsea and marine technologies. They strongly believe in innovation and have been involved with many collaborative projects with local universities and academic institutions.
Also located at Port of Blyth, Blyth Lifeboat Station (Royal National Lifeboat Institution) seeks dedicated volunteers to be part of their lifesaving operations team. If you are a good communicator, have good general fitness, a team player, able to learn new skills and want to save lives, becoming a RNLI volunteer could be for you.
Travel and Tourism
Sandy Bay Holiday Park in Ashington is part of the Park Dean Holiday Resorts company. They are the UK's leading holiday park operator with over 8000 staff at 67 locations across the UK. A vibrant and fun company, they have several awards to celebrate staff excellence (Celebrating You!, Star Performer and Loud Awards). Check out the two-minute video clip in which employees describe what it's like working for the Park Dean. One describes it as "Supercalifragilisticexpialidocious!"
History and Culture
If you love History you may wish to explore opportunities at Woodhorn Museum situated in the Queen Elizabeth II Country Park (Ashington). Located on an old mining site it offers fantastic exhibitions and learning about local social history. It has a fun-packed Events and Culture programme and even featured on Ant and Dec's Saturday Night Takeaway! Museums Northumberland employs people in a range of roles including education, archiving, human resources, finance, marketing and customer services. Furthermore, it also offers volunteers the chance to contribute to and promote the heritage of Northumberland. We believe that volunteering is a great opportunity to build and develop key skills and qualities needed for employment in any sector.
CareerWave really likes a recent Woodhorn exhibition by photographer, Marge Bradshaw, which documents the 'Hidden Heroes: Northumberland's Key Workers'. This is a photo essay celebrating jobs of great value during the coronavirus pandemic. It is an inspiring and essential read highlighting jobs we often take for granted.
Animal Care
A major motivation for establishing Northumberland County Zoo, Felton, was to create a north-east hub for wildlife conservation. The zoo has recently acquired two Snow Leopards as featured on a YouTube video on their website. If you want to make a contribution to the zoo check out the volunteering opportunities advertised on their website.
Retail
Asda (Blyth), the retail supermarket, offers a diverse range of opportunities with over 600 stores employing 150,000 staff in the U.K. Jobs are available in pharmacy and optical, team leading, store management, purchasing, data, warehousing and logistics. Asda offers apprenticeships and graduate training schemes in all of its departments. If you are interested in working for this big name employer, be sure to explore the Future Talent part of their website. Here, young people are able to discover the range of opportunities within the retail sector.
The Manor Walks Shopping and Leisure Centre (Cramlington) has over 100 shops, banks, hospitality outlets and community organisations. Retail centres like this can be an excellent source of part-time and weekend work for students.
The Co-op is often recognised as a supermarket chain on the high street and in small towns. However, they offer many more services to local communities. Co-op Funeralcare is an important community service and other services include; logistics, I.T., property, marketing, digital, insurance and legal. Who would have thought that The Co-op employs engineers, data specialists, designers and data analysts? Furthermore, their school-leaver apprenticeships are highly rated and the company made the Top 100 Apprenticeship Employers 2020-2021. With this company you can make a difference in your local community, using important skills and qualities such as empathy and compassion.
Local Government
Northumberland County Council (Morpeth) is one of the largest employers in Northumberland, operating a huge range of essential services. To provide forward thinking and innovative services, the council want a workforce of bold, creative and agile thinkers. Each year, they recruit around 200 apprentices into roles in construction, engineering, I.T., social care, business administration, catering and accountancy. Apprentices are recruited twice a year and vacancies are advertised with North East Jobs. Here you can create an account and join the Talent Pool to receive alerts about suitable vacancies.
As you can see there's a lot going on in South East Northumberland. We hope you enjoy exploring these companies and finding out what they might have to offer as you continue on your career journey.
---