Future jobs in Tees Valley
19th August 2022 by CareerWave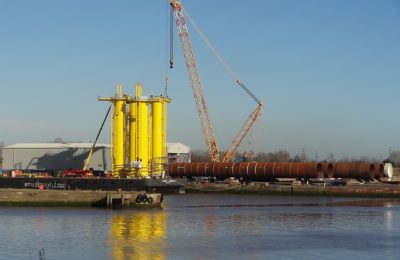 Tees Valley is promoting a #staylocalgofar campaign to highlight some of the brilliant opportunities earmarked for growth in the region. This comes on the back of two prestigious developments- The Teesside Freeport and the government's Treasury Northern Headquarters being located in Darlington.
The Tees Valley Strategic Economic Plan identifies 7 'priority sectors' which, it is hoped, will provide loads of future jobs for our young people. They are;
Advanced Manufacturing
Process, chemicals and energy
Logistics
Health and biologics
Digital and creative
Culture and leisure
Business and professional services
Of course, there are many other sectors which also provide great opportunities for our young people. For example all of the growth sectors above need essential business services such as finance, administration and sales & marketing. Other sectors although much smaller and possibly in decline overall, still need new people to replace existing staff approaching retirement.
Find out more about #staylocalgofar and the amazing new opportunities available in Tees Valley at www.teesvalley.com/staylocal. Here you will find The Tees Valley Careers Guide 2022/23, an article called '5 Career Opportunities to help you go far', lots of LMI factsheets and some case studies of successful local business people.
You can also read the The Tees Valley Strategic Economic Plan (the 7 priority sectors can be explored from page 10 to 13- the Sectoral Profiles).
---