How to write a CV with little or no work experience
2nd April 2019 by Paula Breen and Richard Allnutt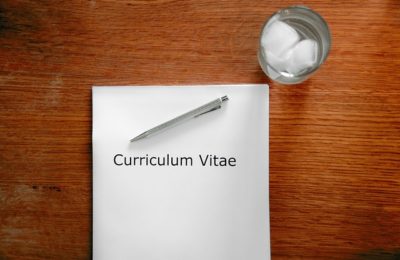 We are always told of the importance of having a CV. However pulling one together is a tricky task if you are leaving school, sixth form or college. This is especially so when work and life experience is limited. Writing a CV with little or no work experience will require you to think outside of the box and evidence your skills, talents and strengths in other ways. Here are CareerWave's top tips on how to create that all important first CV.
Be self-aware. One of the most difficult questions to answer is, "How would you describe yourself?" Fortunately, there are a couple of practical things you can do to be able to answer this. First, ask close friends and relatives what words they would use to describe you. Second, do a quick self-assessment. For example, try out the Buzz Quiz at www.icould.com and take note of the positive words which describe who you are.
Be employer-aware. What do employers look for? If you know this and you understand yourself, you can start to speak the same language as the employer. The quickest way to know what skills and qualities employers want is to read lots of job descriptions. For many young people their introduction to paid work is through an apprenticeship. So, go ahead and find out what employers look for in potential apprentices at www.gov.uk/apply-apprenticeship. We are extremely confident you will see that employers are looking for the same things. Take note of the most common key skills and qualities found in the job adverts.
Be CV-aware. What kind of things go into a CV for young people? Well, we're going to keep it simple so let's start with one that is basic and single-sided (you can always expand to a second side if you're more experienced). Include the following; Name, Contact Details, Personal Statement, Skills and Qualities, Education and Qualifications (predicted grades if results not yet known), Work Experience (if any), Interests (if relevant). Below are a few CareerWave recommended websites for further CV advice;
Reed's school leaver CV advice and access to their template
Youth Employment UK's 'How to Write My First CV'
Target Careers, 'How to write a cracking CV'
Success at School's 'My First CV Template'
Now you have done some background research, you can now begin to write the CV. Probably the two most difficult things to get right on the CV are the Personal Statement and the Skills and Qualities.
Write an eye-catching Personal Statement. It is said that you have only a few seconds to grab an employer's attention. The personal statement is usually the first thing that will be read. It needs to be punchy, original and professional. Four or five sentences in length. Remember your audience and the seriousness of all of this- you want someone to employ you. A Personal Statement commonly includes;
Where you are now and where you want to be.
A few words which best describe who you are- they are likely to be skills and qualities, reflecting what you write in the main body of the CV.
Your greatest accomplishment to date.
Why you are sending the CV to the employer e.g. why should this employer want to meet you.
Pick out 5 Skills and Qualities most relevant to you. As noted above most employers look for the same things. Below is a list of some of the most sought after skills and qualities in 2019. For a first CV (and one which will act as your personal template for future targeted versions) we advise that you start with these;
Positive Attitude
Communication
Teamwork
Digital Skills
Problem Solving
Willingness to Learn
Creativity
Resilience
Against each of the skills and qualities chosen, write a short statement to show employers that you have what you say you have. If you have no work experience, the examples can come from your educational experiences, sporting achievements, community work, extra-curricular activities, music, dance, drama, being in a position of responsibility, awards such as Duke of Edinburgh, roles at home and in the family including caring duties, membership of groups and clubs. Think creatively about this.
Target your message
If you are applying for a specific job role or targeting an industry or company you should tailor and adapt the Personal Statement and the Skills and Qualities. Although this creates more work, it is strongly recommended that you do this every time you send it out. You can find out about a company by exploring their website and social media presence (Facebook, Twitter, Instagram). You can identify the key skills and qualities for a specific job or industry through the National Careers Service website.
The finished product
Add in your Education and Qualifications (predicted grades if need be), any Work Experience, relevant Interests and there you go….. your first CV. However, do remember that a CV is a living, breathing document. It grows with you and should always be current and relevant.
If you are in a school, sixth form or college with access to a professional Careers Adviser, then you have the best resource available to support your creation of an effective, successful, personalised CV.
---
Tags: