Our post-pandemic world of work?
25th September 2020 by Alexandra Potter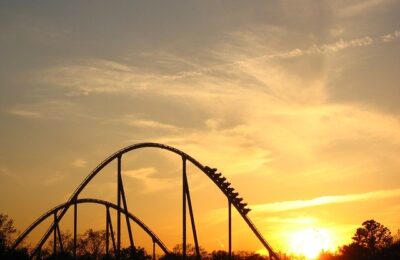 It's safe to say the past 2 years have been quite the rollercoaster- literally so when you consider the peaks, troughs and waves associated with the pandemic. It's also safe to say that it has been the most uncertain and worrying time of my young life and quite probably yours too.
Overwhelmingly, coronavirus has affected us and our communities in a negative way, but look closely and there has also been a glimmer of positivity. Witness the way people have come together to look after the most vulnerable people in their street, working together, for each other. The same can be said about the world of work- overwhelmingly there has been a negative effect, but there has been some positives, especially in the way we see and value certain job roles.
Unfortunately some work sectors have struggled and will continue to do so for a while longer- notably hospitality. However, essential services, those that we have relied on heavily in our times of uncertainty, are now viewed in a more positive light and are appreciated much more. Key essential workers are actually getting us through the pandemic- from frontline NHS staff, scientists working in laboratories, cleaners keeping workplaces sanitised, retail staff ensuring shelves are stocked and the delivery drivers getting food and essential products across the country. Here is a 'top-10' list of areas of work that we have valued more during the pandemic.
10 valued job areas
Healthcare workers

including doctors, nurses, healthcare assistants, radiographers, porters

Scientists

including epidemiologists, virologists, computational chemists, NHS testers and testing assistants

Social care workers

including those working for social services departments, care homes, domestic abuse charities

Teachers

in primary and secondary schools

Mechanics

keeping vehicles road worthy including emergency vehicles and those in the haulage sector

Emergency services

including firefighters, paramedics and police officers

Cleaners

working in domestic, commercial and industrial settings

The logistics sector

including delivery drivers, warehouse workers, stevedores and others working in our ports

Retail

, especially supermarkets, local grocers, butchers, bakeries, pharmacies and home/DIY stores

Passenger transport

workers including bus, train and taxi drivers
Trends in the workplace
Social distancing

measures extended to workplaces
Prevalence of

masks, visors and sanitisation stations

in workplaces

Working from home

becoming a new norm for many individuals and businesses
Less travel to

meetings that can take place virtually

Virtual working practice

through video call software e.g. Zoom, Teams, Meet
Widespread

adoption of digital alternatives

Flexible working hours

and patterns
Greater appreciation of

better work/social/family life balance

More

appreciation of the role small businesses play

in local communities

Less traffic

on the roads
Some advice for your career development
It is understandable that the workplace has changed a lot due to coronavirus, but do not let this limit your aspirations or stop you exploring ideas. We know that every job has value, but we should also acknowledge that events like this can shed new light on jobs that may not have been given much thought previously. If this experience leads to an upturn of interest in unfashionable, but key sectors such as logistics and scientific research or the less popular health professions, then this is a positive outcome. So many jobs out there have the potential to provide you with a successful and satisfying career. Broadening your aspirations is key to not overlooking your ideal role or roles.
Although you may be unsure of what you want to do, uncertain about the opportunities available or anxious about the future, help is at hand. Professional Careers Advisers are there to support and guide you on your career journey. There are also many good career websites out there where you can find out more about jobs you know and inspire you to think of others you may not have given much thought to. See our Insights and LMI pages to find your inspiration.
---