Post 16 Options – Frequently Asked Questions (FAQs)
26th August 2022 by CareerWave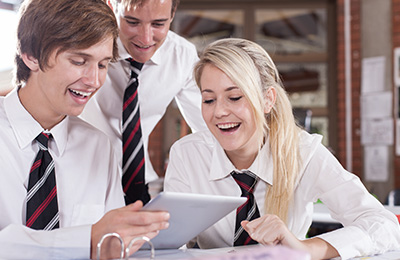 What are my options when I leave school?
Your options can be broken down into two main routes.
Imagine yourself in a car, approaching a junction.
To the right is a road to learning about a specific job or a wider industry. This is known as a technical learning.
Post-16 technical qualifications include T-levels, BTECs, Cambridge Nationals, NVQs and many more. They are mainly taught in Colleges of Further Education, but are also available in some sixth forms and training providers.
To the left is a road to learning that is more like the learning you have been doing for all these years at school. This is known as academic learning.
Post-16 academic qualifications are known as A-Levels and they are taught mainly in Sixth Forms. This kind of learning is not job or industry specific, but the study of certain A-levels can open up doors to specific higher level study at University or in the workplace.
What are the differences between a Sixth Form, a College of Further Education and a Training Provider?
Sixth Forms are more like the experience you have had at school. The most common qualification is the academic A-level, which is the same as GCSE study but at a higher level.
Many Sixth Forms also offer some technical courses including T-levels and Level 3 Diplomas. Therefore sixth formers can study a mix of A-level and technical Level 3 courses (although the new T-Levels can't be mixed because they are full-time courses you take on its own).
Colleges of Further Education tend to offer mostly technical courses focused on specific jobs and wider industry. Technical learning is their strength and courses are offered at all levels, ensuring that there is a course for most people.
Many colleges also offer A-levels, although they tend to be taught in the college's own dedicated Sixth Form centre.
Colleges can feel a little less formal, especially when compared to school-based sixth forms. There is usually no college wide dress code, however you may have to wear a specific work uniform related to the course you are studying.
Training Providers, like colleges, focus on technical learning. Often the training provider offers a smaller selection of technical study options or they focus on a specific job area. They are also smaller than colleges in terms of size and the number of students.
Training Providers work with employers to provide the qualifications attached to apprenticeships.  You will also see training providers promoting traineeships and work study programmes.
Traineeships are designed to help young people get into an apprenticeship. They do this through work experience and improving employability skills.
Work study programmes at a training provider is full-time study in courses similar to those offered at colleges. For some young people doing a work study programme with a training provider is preferred because they offer a smaller environment with fewer people and/or they are seen as specialists in a certain industry.
(To confuse things a little, colleges are also 'training providers' because they offer apprenticeships and sometimes traineeships too. However, when we talk to young people deciding on post-16 options, we like to highlight 'training providers' as separate to 'colleges' because they offer a different learning experience).
How do I decide on what route is best for me?
This depends on your career aspirations, your exam results and how you like to study.
If you have an open mind about future jobs and/or you like to study academic subjects in-depth and you do well in exams, then A-levels could be the perfect fit.
If you have some idea about the kind of work you want to do, prefer to do coursework and get some practical work experience, then a technical course could be right for you.
If you would like to get into a full-time job straight after school then you will likely apply for apprenticeships. This is a technical option because you are learning about how to do a job.
What is an A-Level?
An academic A-Level involves in-depth study of a subject. It is focused on theories, ideas and knowledge. 
A-levels are like GCSEs only at the next level up.
A-levels are studied at Sixth Form whether it is one based at a school, one linked to a College of Further Education, or one that is it's own Sixth Form College.
A-level students will usually study 3 subjects.
Assessment is by exam.
More information about Choosing A-Levels can be found here.
To study an A-Level do I have to have a GCSE in that subject?
In many cases, no. Lots of A-levels will not have even been offered to you at GCSE.
For example, popular A-levels like Law, Psychology and Sociology are rarely offered at GCSE level.
On the other hand, there are other A-levels for which you must have studied at GCSE and done well in e.g. English, Math and Science and Modern Foreign Languages.
What are Technical courses?
Basically, they are courses directly related to a specific job (e.g. motor vehicle maintenance and repair, hairdressing) or a wider industry (e.g. engineering, I.T.).
Technical courses are taught at all levels from Entry Level to Level 3. What level you do depends on your school grades and the kind of course you want to do.
Assessment on a technical course is mainly coursework-based, however Level 3 courses related to wider industry have some exam assessment too (e.g. Health & Social Care, Science, Engineering).
T-levels are a new addition to technical learning at Level 3 (A-level equivalent). They have been designed to bring together practical learning including work experience with academic study. Think of T-levels as a mix of Level 3 technical courses related to a wider industry and A-levels.
Read about technical learning here.
Read about new T-Levels here.
If I do a Technical course, can I still go to University?
Yes. Many Level 3 technical courses are respected by lots of universities and offer a pathway to a full-time degree course in the same way that A-levels do. In fact, many Universities love technical students because they have had more work experience and can show off their strengths better. Nursing, for example, is a career-related degree which looks for evidence of practical skills.
Bear in mind though that there are some degrees, often at the more traditional Universities, for which A-level study is better preparation. For example, a degree in one of the core subjects you have studied at school (e.g. English Literature or Maths) is very likely to need the same subject at A-Level.
What is an Apprenticeship?
An apprenticeship is simply a real job with approved training.
As it is a real job, you get paid.
Employers advertise apprenticeships so they can select the right person for the job.
Therefore they are competitive.
Read about Getting an Apprenticeship here.
If I do an Apprenticeship, can I still go to University?
Yes of course you can!
For some practical degrees at University, an Advanced Apprenticeship (Level 3) is accepted if it is relevant to the course you are applying for.
You could also go to University part-time through a Degree Apprenticeship. Again it is likely that your Advanced Apprenticeship will have been in a similar area of work as the Degree Apprenticeship you are applying for.
Even if you did an apprenticeship in one area of work and you wanted to study something completely different you can still get to University. Many adults do this by taking an Access to Higher Education course.
What is a Degree Apprenticeship?
A Degree Apprenticeship develops the skills and knowledge for professions which would otherwise have required you to study a full-time University degree. Now you can choose between the two!
The work-based nature of the Degree Apprenticeship means that you are paid by the employer and therefore earning a salary.
A big advantage is the learner does not pay for the degree qualification. This means they will not have to take out a student loan and will have earned a competitive annual salary (£15,000+ per year is a commonplace salary for a degree apprentice).
How do I apply for a course or courses at a College of Further Education or a Sixth Form?
The quickest and easiest way to do this is go on the relevant College/Sixth Form website and complete the online application form.
If there is not an online option, you will be able to download the application form and return it by post or email.
All Colleges and Sixth Forms have Open Events, sometimes monthly throughout the year. Open Events are an opportunity to find out more and apply if you like what you see.
Who can help me if I still need some support with all of this?
All schools now have a member of staff with the role of the Careers Leader.
The Careers Leader will be able to refer you to the specialist Career Adviser for independent and impartial career guidance if needed.
The Career Adviser offers students a Personal Guidance meeting.
CareerWave provides independent, impartial and professional Personal Guidance to schools and students across the north-east of England. Come and see us if you're school works with CareerWave.
---
Tags: